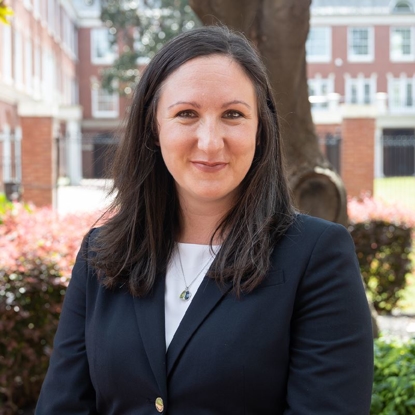 Melissa C. DiRado Founding Partner
Bio
Melissa C. DiRado is a founding partner at Stephens & DiRado, LLP. She was born and raised in Northville, Michigan. Before attending law school, she graduated from Albion College in Albion, Michigan, with a Bachelor of Arts in political science and philosophy with a concentration in law, justice, and society. At Albion College, she was a member of Phi Alpha Delta Law Fraternity, Alpha Xi Delta sorority, and captain of the swim and lacrosse teams.
Ms. DiRado attended law school at Syracuse University College of Law in Syracuse, New York. While at Syracuse, Ms. DiRado focused on criminal defense and obtained valuable work experience at the Center for Community Alternatives, the Knox County Public Defender's Community Law Office, and the Federal Defender's Office for the Northern District of New York.
After passing the bar, Ms. DiRado moved to Knoxville and began work at the Knox County Public Defender's Community Law Office. In that role, she handled nearly every kind of criminal offense, spanning from misdemeanors, felonies, and homicide charges. Because of her versatile skills and experience, Ms. DiRado was selected to serve as a team leader, in which she managed multiple attorneys and staff members in addition to continuing to aggressively represent her clients.
Ms. DiRado has successfully defended clients charged with serious offenses at trial. She has tried a dozen jury trials ranging from DUI to homicide and won multiple "not guilty" verdicts. Ms. DiRado is a member of the Knoxville Bar Association, Tennessee Association of Criminal Defense Lawyers, National Association of Criminal Defense Lawyers, Phi Alpha Delta Law Fraternity, and graduated from Gideon's Promise – a criminal defense training program with courses spanning three years. Ms. DiRado has also served as a mock trial coach at the University of Tennessee College of Law. During her coaching tenure, she led her law students to two national mock trial title victories.
Outside of the law, Ms. DiRado and her husband have two wonderful children and two dogs. She coached women's high school lacrosse for seven years in Knoxville and continues to be involved in developing youth lacrosse in Knox County.